Broken In Leather Footballs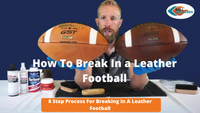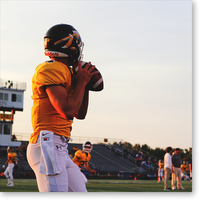 Our Mission At Ball Breakers
Ball Breakers is the company that has your game-time-ready footballs ready the moment you need them. Gone are those long weeks of conditioning a new leather football from out of the box to being able to use on the field. At Ball Breakers, every leather football purchased...
Read More
Why Should You Break In A Leather Football?
If you're a serious athletic then most likely you want to perform at the peak of your game right? Well breaking in a leather football is similar to a baseball player breaking in a new glove. You will see increased accuracy, additional grip on the ball, softer leather and overall much better performance during gameday.
Order Now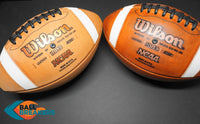 Testimonials
As any serious QB can tell you, throwing a brand new football is a nightmare. And it takes weeks to finally get it right. Sometimes they don't even get broken in properly. The "Duke" I bought here is literally perfect. Ready-to-Go

Patrick McMahon
Wow, after we received the Wilson GST Prime ( already broke in ) my son was spinning the ball at his 7v7 practice and games within a week. Didn't think it was possible - Thank you for your time and support!

Emilio
I've spent hundreds of hours breaking in footballs for QBs and despite using every technique, wax, conditioner, brush out there I've never been able to produce a football broken in as well as what I got through Ball Breakers - it's truly perfection and best of all ready to use DAY 1. This will be the only place I buy footballs from now on.

Tim Storer